Chutney used to be a foreign word. But when you cook one, and serve one, and taste one with the right ingredients, things change. Then you go on a search for the best chutney recipe ever.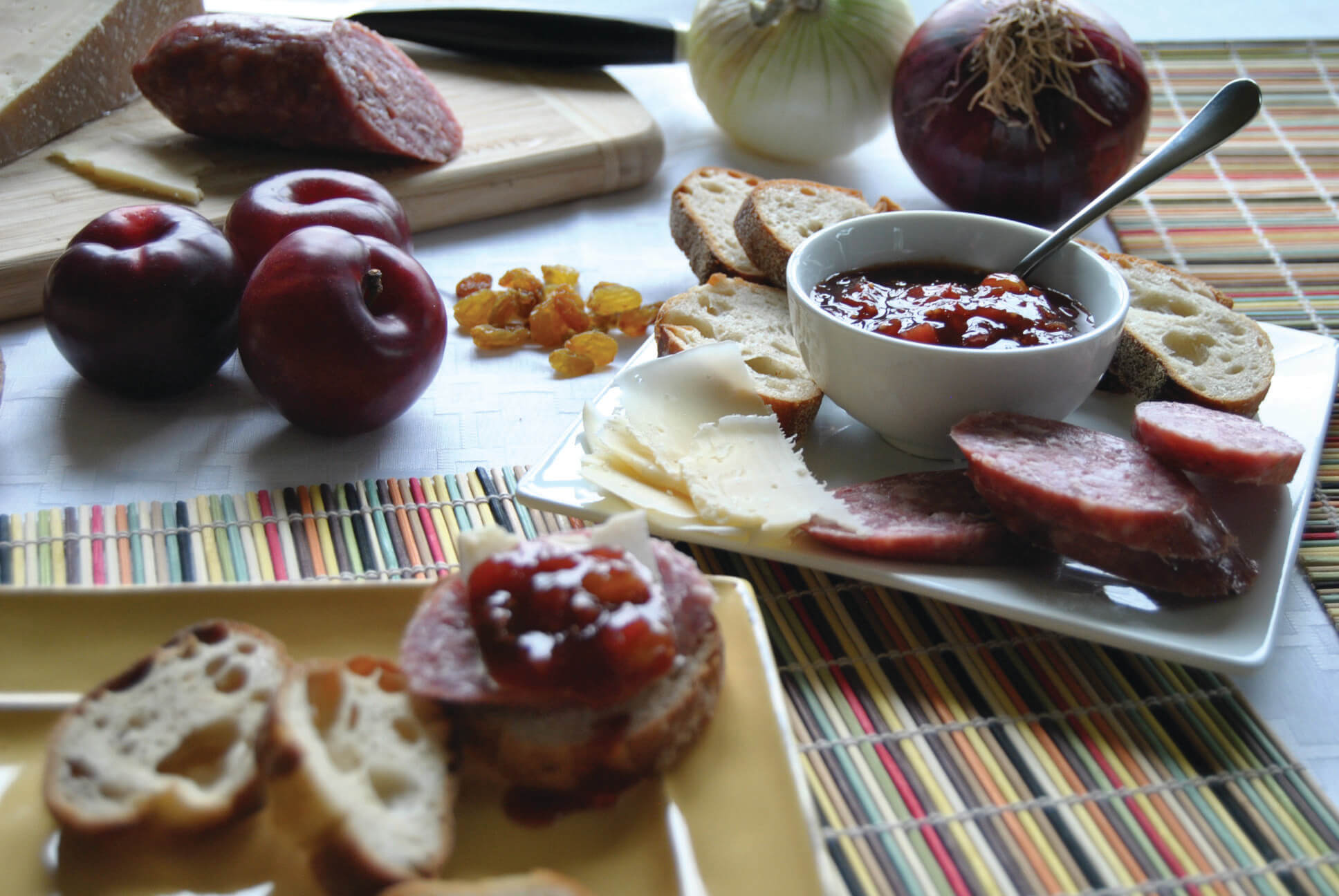 What is an onion chutney?
So what are chutneys? Think of Thanksgiving and the cranberry sauce. It is like a chutney. Most importantly, chutneys are relishes that go great with meats, appetizers such as crackers with meats and cheeses or sandwiches. Really, they can go with any dish you want to enhance the flavor. And better yet, chutneys are easy to make. Just put all the ingredients in a pot and boil, then chill.
According to the Joy of Cooking, a long cooked chutney is a British invention, while fresh chutneys are traditionally Indian. Originally cooked with green mangoes, cooks over the years have added exciting new flavors, such as plums or rhubarb. Our chutneys add a dose of sweetness to any savory dish. They offer a great break from your typical dip or mayo, and pair really well with savory sandwiches or burgers.
We have three chutneys on our website for consumers to try:
• Onion Raspberry-Jalapeno Chutney
We most recently made two of them — and for someone whose never tried a chutney knowingly before, they were a pleasant surprise.
Chutneys also can last a long time. According to the Joy of Cooking, "With its wealth of vinegar, sugar and spices, a tightly closed charge of chutney can hold its quality — even improve — in the refrigerator for several months. " The recipe below makes a lot of chutney, though. If you're just wanting it for a specific meal, or a week, try halving it.
Asian Plum-Onion Chutney recipe
Ingredients
3 cups chopped yellow onion (2 to 3 medium onions)
3 cups chopped red onion (2 to 3 medium onions)
8 cups fresh plums (3 to 3-1/2 pounds), 1/2-inch cubes
1 cup golden raisins
1/2 cup candied ginger, chopped
1-1/2 cups brown sugar, packed
1-1/2 cups granulated sugar
1-1/2 cups cider vinegar
3/4 cup hoisin sauce (7 ounces)
1 tablespoon mustard seed
2 teaspoons salt
Directions
Combine all ingredients in large kettle. Cover and bring to boil. Uncover and boil gently 30 minutes or until thickened and glossy, stirring occasionally. Pour hot chutney into sterilized jars and refrigerate for up to 2 weeks or can using USDA canning guidelines for longer storage.
Makes about 5-1/2 pints. 
Also try these other chutney recipes
Raspberry Onion-Jalapeño Chutney recipe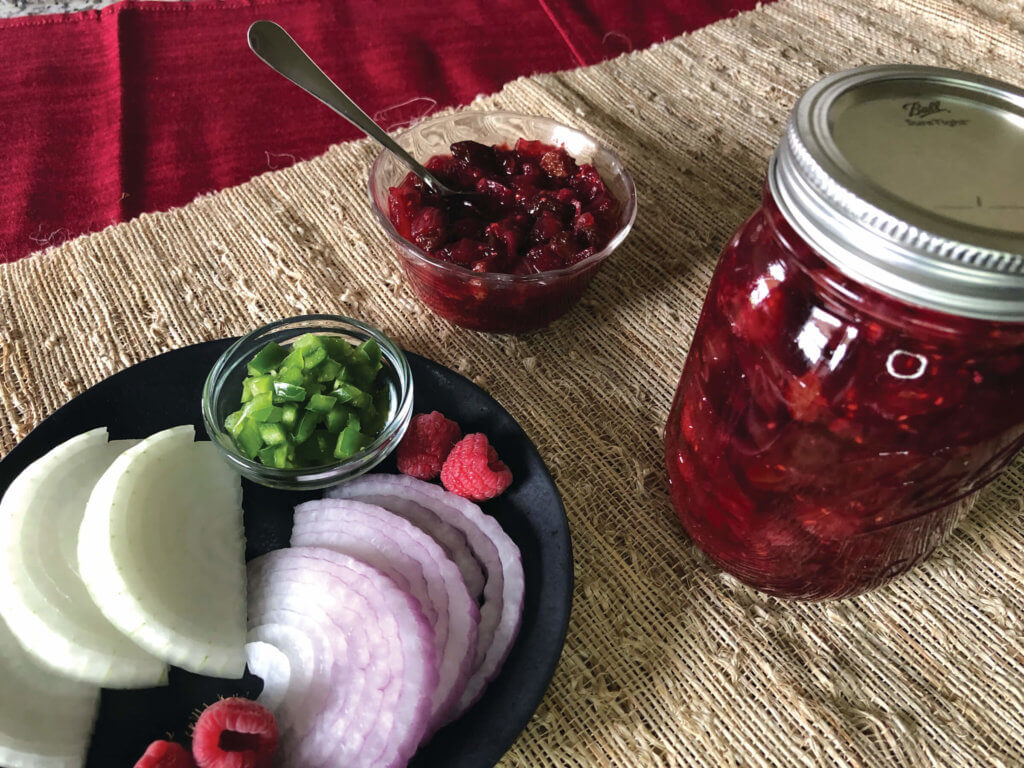 Onion Mango Chutney recipe