Onions not only provide flavor, they also provide important nutrients and health-promoting phytochemicals. Plenty of onion health research provides strong evidence of its nutritional value.
"Onions may be among the vegetables that will be prized not only for their addition to our cuisine, but for their value-added health characteristics," said Irwin Goldman, Associate Professor of Horticulture, University of Wisconsin-Madison.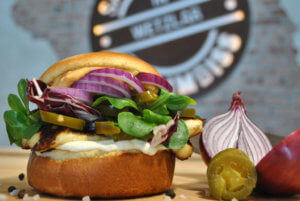 Here are some highlights:
High in Vitamin C, onions are a good source of dietary fiber, and folic acid.
They also contain calcium, iron, and have a high protein quality (ratio of mg amino acid/gram protein).
Onions are low in sodium and contain no fat.
Onions contain quercetin, a flavonoid (one category of antioxidant compounds).
Onions contain organosulfur compounds that may offer unique health benefits.
Antioxidants are compounds that help delay or slow the oxidative damage to cells and tissue of the body. Studies have indicated that quercetin helps to eliminate free radicals in the body, to inhibit low-density lipoprotein oxidation (an important reaction in the atherosclerosis and coronary heart disease), to protect and regenerate vitamin E (a powerful antioxidant), and to inactivate the harmful effects of chelate metal ions.
How to get more quercetin in your diet: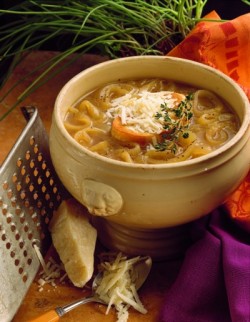 Studies at Wageningen Agricultural University, the Netherlands, showed that the absorption of quercetin from onions is twice that from tea and more than three times that from apples.
Based on studies conducted at The Queen's University at Belfast, Ireland and Wageningen Agricultural University, the content of quercetin in onions is estimated to be between 22.40 mg and 51.82 mg per medium-sized onion (100 grams). Further research at the Agricultural University of Wageningen showed that daily consumption of onions may result in increased accumulation of quercetin in the blood.
Several studies have been conducted to evaluate the effects quercetin from onions has on the body. Many have shown that consumption of onions may be beneficial for reduced risk of certain diseases.
This 2015 study, published in the British Journal of Nutrition, concluded that supplementation with 162 mg/d quercetin from onion skin extract lowers ambulatory blood pressure in patients with hypertension, suggesting a cardioprotective effect of quercetin.
Other studies suggest that the increased quercetin accumulation from eating onions translates into significant antioxidant benefit. The results of this study indicate that quercetin metabolites present in systemic circulation after quercetin consumption may act as potent antioxidants and anti-inflammatory agents and should without doubt be considered when defining overall biological activity of quercetin-rich food in vitro and in vivo.
This study found that onion had an anti-diabetic effect in animals and a blood sugar lowering effect in humans.  
This study, published in April 2020 in the American Journal of Clinical Nutrition, found that a diet rich in flavonoids — commonly found in onions — can reduce the risk of developing Alzheimer's Disease and related dementias.
Onions – Phytochemical and Health Research
Click here to view or download the guide (PDF)
Consumption of onions may prevent gastric ulcers by scavenging free radicals and by preventing growth of the ulcer-forming microorganism, Heliobacter pylori.
University of Wisconsin-Madison researchers found that the more pungent onions exhibit strong anti-platelet activity. Platelet aggregation is associated with atherosclerosis, cardiovascular disease, heart attack and stroke.
A European study in 2006 looked at the extent to which onion consumption and specific onion compounds affect the in vivo aggregation of blood platelets. This study states that a diet rich in quercetin from onions suggests that "those who preferentially consume high amounts of quercetin-containing foods have a reduced risk of thrombosis and cardiovascular disease risk."
A study at the University of Bern in Switzerland showed that consumption of one gram dry onion per day for four weeks increased bone mineral content in rats by more than 17% and mineral density by more than 13% compared to animals fed a control diet. This data suggests onion consumption has the potential to decrease the incidence of osteoporosis.
Effects on cancers
Several studies have shown quercetin to have beneficial effects against many diseases and disorders including cataracts, cardiovascular disease as well as cancer of the breast, colon, ovarian, gastric, lung, and bladder.
A 2019 study in China found that regular consumption of allium vegetables (of which the onion is a member) could reduce the incidence of colorectal cancer by as much as 79 percent. The study recommended consumption of 35 pounds of alliums per year. (That's slightly higher than the average American consumption of onions, which sat at 21.9 pounds per person in 2017.
A study published in August 2019 showed a clear link between the amount of onions and garlic consumption and the reduced risk of breast cancer.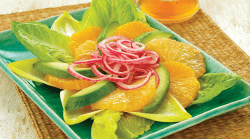 Several studies have shown quercetin to have beneficial effects against many diseases and disorders including cataracts, cardiovascular disease as well as cancer of the breast, colon, ovarian, gastric, lung, and bladder.
In addition to quercetin, onions contain organosulfur compounds, including disulfides, trisulfides, cepaene and vinyl dithiins. These compounds have a variety of health-functional properties, including anticancer and antimicrobial activities.