Greg Yielding, Executive Vice President
Yielding came to the NOA in 2019 from a 14-year career in the world of rice. He is from Jackson, Mo.,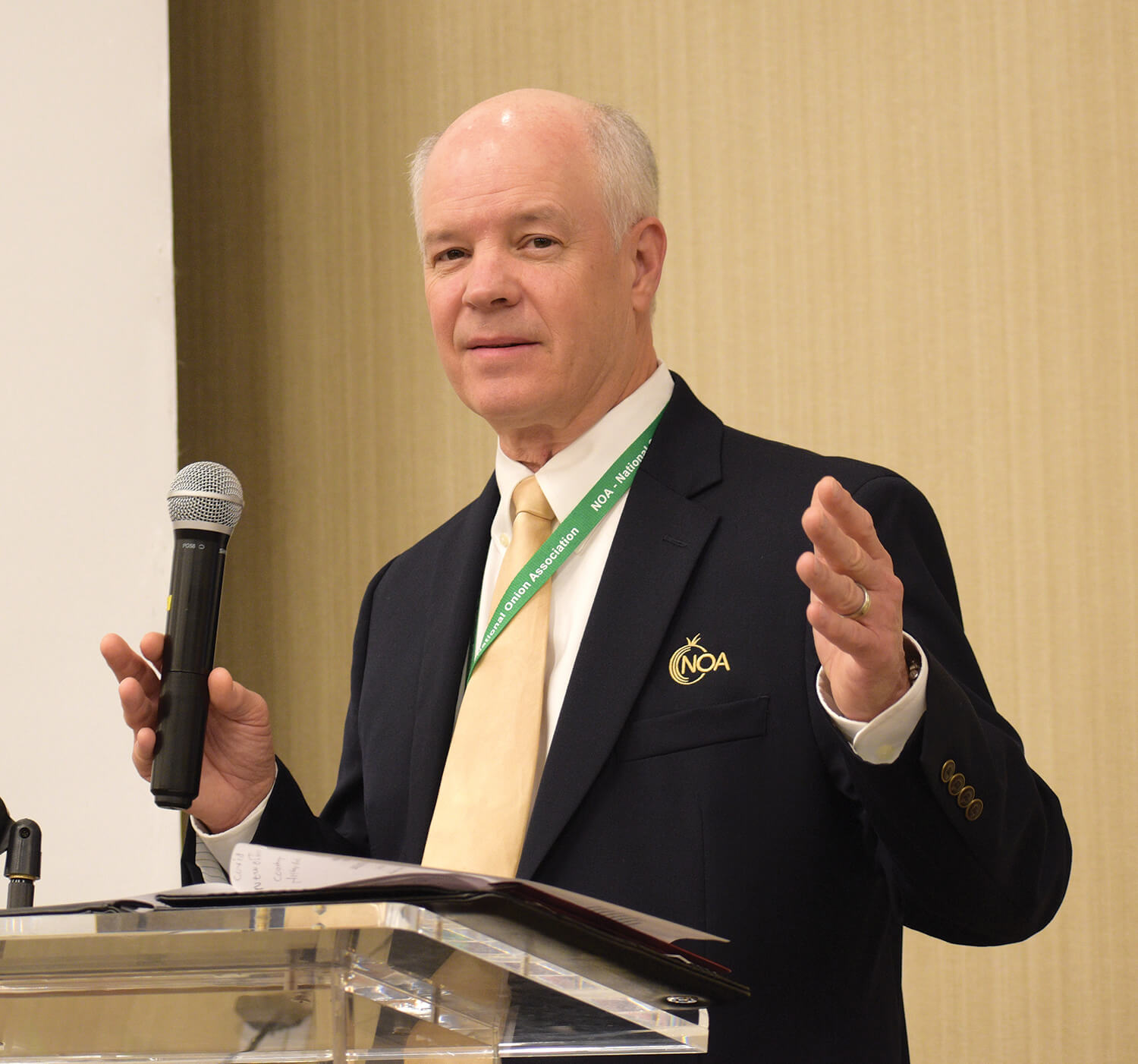 where he had been serving simultaneously as the director of emerging markets and special projects for the U.S. Rice Producers Association, as the executive director of the Missouri Rice Research and Merchandising Council, and as the executive director for the Arkansas Rice Growers Association.
Yielding lobbies for the industry's interests in ag transportation, trade and labor issues, as well as regulations plaguing the industry. He wants to work toward ensuring regulations are what the industry can live with and are actually making a difference.
Contact: [email protected]
President — Delbert Gehrke, Oregon
1st Vice President — Jared Gutierrez, Oregon
2nd Vice President — Barry Vculek, North Dakota
Staff
---
René Hardwick, Director of Public and Industry Relations, provides leadership to NOA's promotion and membership efforts. She works with the Promotion Committee to administer an active consumer and foodservice program, which encourages national awareness and increased usage of onions. This includes managing NOA's publicity and social media outreach.  Hardwick coordinates membership services and new member program outreach. Her responsibilities include publishing a monthly newsletter, social media planning and posting, communications outreach, videography and creating and maintaining the annual membership directory.
Contact: [email protected]
Courtney Herbst, Administrative Assistant/Accounting, handles the clerical and bookkeeping functions. She manages NOA's receivables and payables and generates invoices and statements of accounts. She coordinates communications for the office and maintains the member database. She also assists with the membership directory and convention details.
Contact: [email protected].