Annual Meeting
Dec.1-4, 2021  — Puerto Rico
Join the National Onion Association for four days of sunshine in paradise. We'll be staying at the Fairmont El San Juan. There, we will celebrate our annual awards, award blue suitcoats for those who have enlisted 3 or more new members in the year, and hold our annual raffle, plus discuss and hear from experts in Washington about issues facing the onion industry.
Click here to register for Puerto Rico Convention
Thank you, Convention sponsors!
Gold — Onion Business, Industrial Ventilation, Rietveld Equipment
Silver — Fox Packaging, Volm Companies, NNZ, Eqraft
Bronze — American Takii, BASF, Enza Zaden, L&M Specialty Fabrication
Partner — Garner Lanfeld Packaging, Top Air
Friend — Willowcreek Produce
COVID Protocols:
Attendees must provide proof of negative COVID test  (three days prior to flight), or be ready to show vaccination cards before flying into Puerto Rico.
Puerto Rico also is exempt from the federal testing requirements for testing to re-enter the U.S. Puerto Rico has a vaccination rate of more than 70 percent, giving it one of the highest vaccination rates in the U.S.
---
Why Attend Conventions?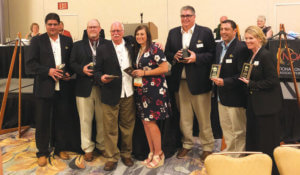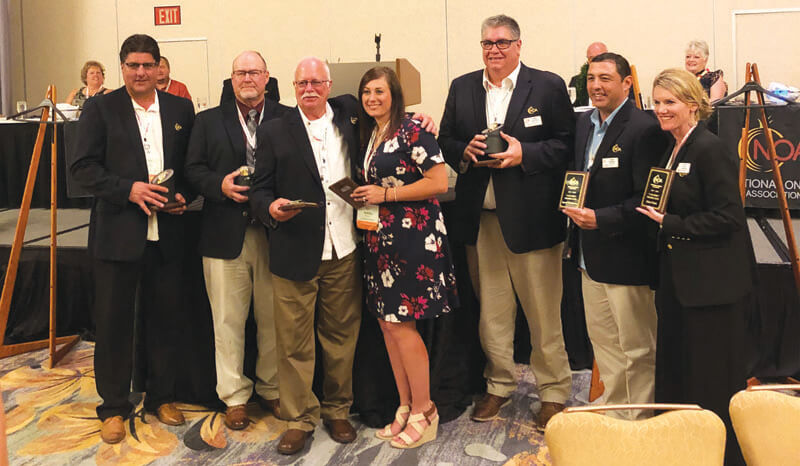 NOA Summer and Annual Conventions are the perfect opportunity to interact with colleagues and friends in the onion business. Valuable experiences can be gleaned from educational presentations, industry related discussions, and local tours of agriculture or other interests. Conventions are held throughout the country, and internationally.
Come and enjoy time with your peers!
The NOA Officers, Meetings Committee, and Staff look forward to seeing you at a convention soon!
---
A most unique feature of the NOA is their international excursions. By hosting these tours, NOA has given producers a global view of onion farms and packing facilities, seed development operations, and horticulture experiment stations across the world.