Unless you're one of those people who crave ice cream in a blizzard, you are probably starting to think about some easy winter meals on a budget.  We have heard we're in for a cold and long winter. That puts us in the mood for some warm food to take the chill off the bones. Luckily, we've come across some great new WARM recipes that should do the trick.
Warm recipes don't have to be about the heat
When we talk warm recipes, we're talking food that warms you from the inside out. At the National Onion Association, we can find just about any reason to use onions – for every season. We love pickled onions on tacos. We crave caramelized onions atop a great summer-grilled burger. There are so many other ways to use onions in cooking, and the best part is, you can come up with some nice winter comfort food recipes as a result. The onion skills is one reason we call the onion Nature's Ninja.
Enjoy some of the many ways to eat onions
That's what we set out to do. We found a few that will make for some easy winter recipes to keep on hand every year. You can start with a warming breakfast:  Onion Potato Breakfast Frittata. This recipe will warm the tummy all week long. Make it on a Saturday before a brisk hike, or skiing adventure and nosh on it all week.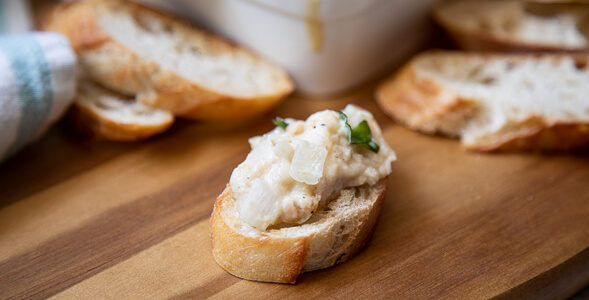 Tailgating is one way many in America spend their Sundays. So, get into it with this tasty Baked White Bean Onion Dip. You can make it the night before and keep it in a warm crock pot before the game. It's a great way to take the chill out of the air and get some substance and protein in one fell swoop.
On those nights when only a good stew will suffice, this Curry Onion Quick Bread makes for a good sidekick that surpasses bread and is packed with a lot of flavor. It is easy to make, and we're sure it will become one of your favorite cozy dinner recipes.
You get the benefit of taste and nutrition with onions
Onions are not only tasty, but they are also packed with nutrition to help build your immunity, stave off certain cancers and heart disease, and diabetes. Recent studies found a strong link between onion consumption and reduced risks of colorectal and breast cancers. A medium onion is less than 65 calories, it has 11% of your daily fiber needs, and 20 percent of your daily Vitamin C needs.
Try our many onion recipes, from desserts to dinner, you'll find a recipe you'll love.