Try this 7-Day Menu Plan to get a jump start on your week of family meals. These recipes come packed with the nutritional power of onions, which will in turn help your family's gut and heart health.
DAY 1:
High Protein Onion & Quinoa Salad
Serve with: Whole grain baguette from the bakery and frozen yogurt
DAY 2:
Wholesome Tuscan Pizza
https://www.onions-usa.org/recipes/234-Wholesome_Tuscan_Pizza
Serve with: Fresh melon wedges
DAY 3:
Chunky Southwestern Soup
Serve with: Whole grain tortilla chips, low-fat milk
DAY 4:
Open Face Roast Turkey Sandwich w/Caramelized Balsamic Onions
Serve with: Fresh pear slices or strawberries.
DAY 5:
Baja Fish Tacos with Onion Mango Salsa
Serve with: Pineapple chunks, low-fat milk
DAY 6:
Frittata with Onion, Tomato and Basil
Serve with: Whole grain English muffins, low-fat milk and fresh strawberries
DAY 7:
Slow Cooker Pot Roast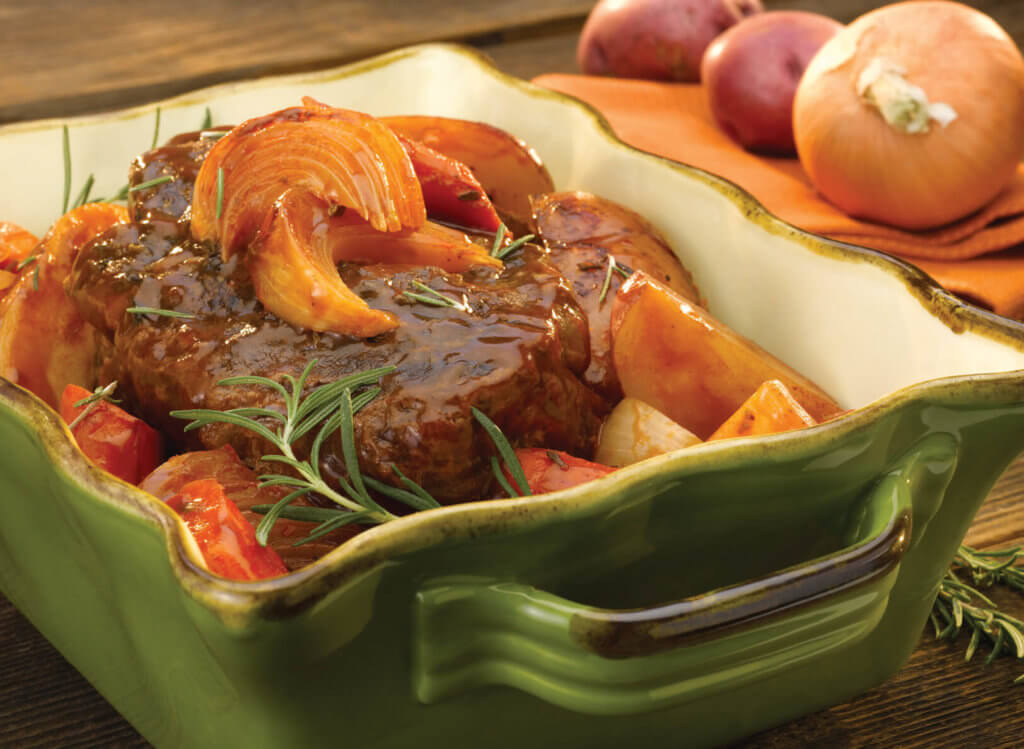 Serve with: Tossed green salad, whole grain rolls
Adding onions to your menu plan brings positive results to your meal experience!