Sweet Onion Pasta Salad is essential at summer cookouts, picnics, and potlucks. In my mind, nothing is better than the crunch of a mild, sweet onion amidst tender pasta and creamy herb dressing. It's a winning combination.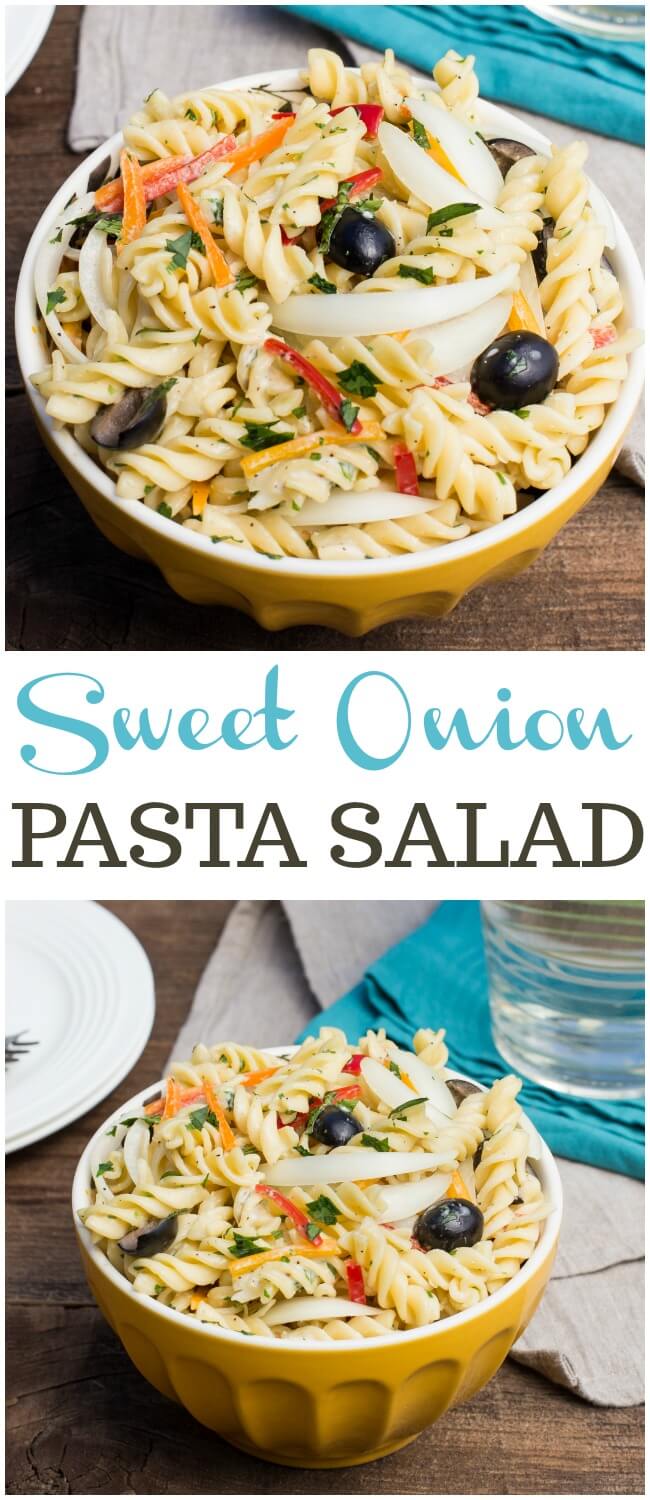 Sweet Onion Pasta Salad with Creamy Herb Dressing 
Since we're highlighting Onions in the Raw, this month's featured recipe is a simple, classic pasta salad everyone at the table will dig into. Fresh seasonal herbs come together with onions, olives, and bell peppers for a truly spectacular side dish. Feel free to adapt this recipe to your tastes, and what you have on hand. We've used rotini pasta, but whole wheat pastas, bean-based pastas, and other grain-free pastas make an equally delicious substitute.
We want to see how you use raw onions in your favorite summer recipes.
Be sure to tag your images and posts with #onionsintheraw!

Sweet Onion Pasta Salad with Creamy Herb Dressing 
Makes: 6 to 8 servings
Prep Time:  20 minutes
Cook Time:  10 minutes
Ingredients 
16 ounces dry rotini pasta
1 medium yellow onion, cut into thin wedges or slivers
3/4 cup black olives, drained and halved
3/4 cup diced bell pepper (any colors)
Dressing 
1/3 cup mayonnaise
3 tablespoons low-fat buttermilk
1/4 cup parsley leaves, finely chopped
5 to 6 basil leaves, finely chopped
1/2 teaspoon garlic powder
1/2 teaspoon fine sea salt, or to taste
1/4 teaspoon ground black pepper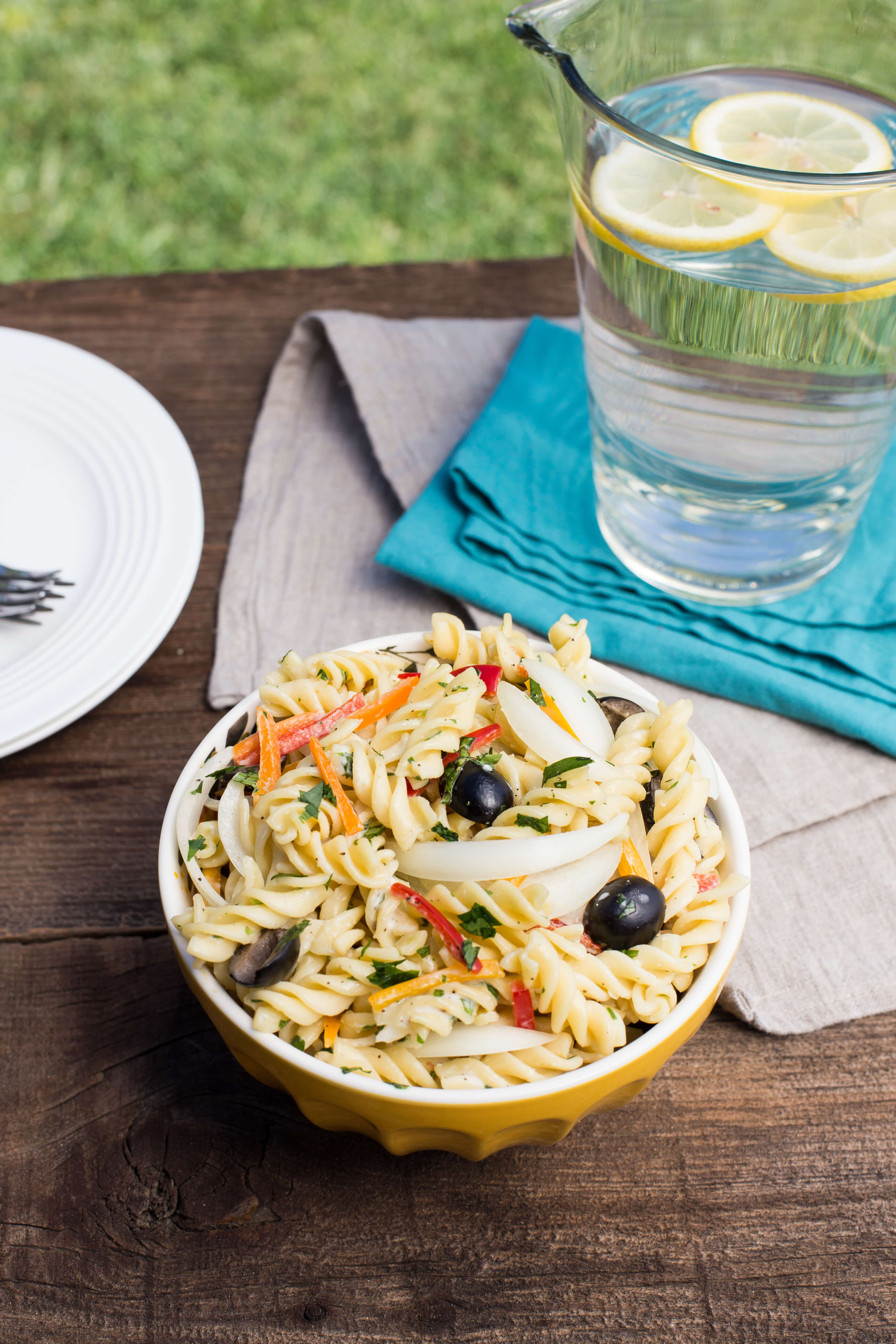 Preparation  
Cook the pasta according to package directions. Drain and rinse with cold water.
Reserve about 5 slivers of onion. Add the remaining onion to a large bowl. Stir in the olives and bell pepper. Add the pasta.
For the dressing, finely chop the reserved onion and add it to the bowl of a small food processor or a blender. Add mayonnaise and buttermilk. Pulse in 5-to-10-second intervals, 4 or 5 times until the onion is pureed.
Transfer the dressing into a medium bowl and stir in parsley, basil, garlic powder, sea salt, and pepper. Pour the dressing over the pasta salad; stir gently to coat all ingredients. Add more salt to taste, if desired.
Chill for at least 30 minutes before serving.
This Sweet Onion Pasta Salad with Creamy Herb Dressing is perfect for a light dinner, side dish or lunch. The touch of sweet onions makes for delightful perfection.