These days there are so many diets from which to choose, and many are finding success with low-carb diets.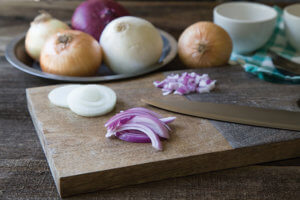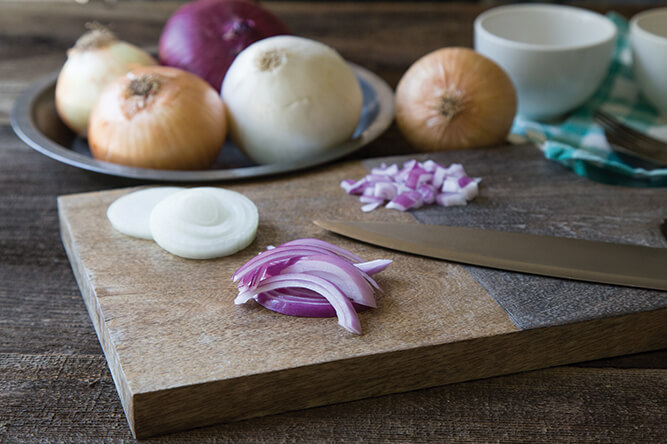 Luckily, onions can fit into any diet because of their nutrients, low calories, fiber and flavor – even Keto.  Onions are typically not on a list of keto friendly vegetables, but if you do it right, onions and keto can work.
Keto foods are pretty precise in how they make the diet work. The diet only allows a smidge of carbs. They rely on a high concentration of fat, moderate protein and low-carb vegetables. The idea is to burn fat energy to lose weight.
Keto diets do not eliminate all carbs
But we all know that carbs are not all the same. Eating a slice of bread is much different than an onion. Onions can be one of the keto friendly vegetables if used in moderation. Alone, yes, onions are considered high in carbs. But as this article shows, when we use onions, they're usually as a flavor enhancer. Really, if you're spicing up your omelet or any food, putting in ½ cup of diced onions will only result in the addition of less than 3 grams carbs. The typical keto diet allows no more than 20 grams per day.
Celebrate onions and keto on International Bacon Day
And, good timing. Saturday, Sept. 5, is International Bacon Day. We found these Bacon Onion Bombs that will fit in amazingly with your keto diet. They have just three ingredients: Bacon, hamburger and onion, plus some seasonings to make the hamburger sing! So the next time you ask yourself, How to make ground beef stuffed onions, you have a great low-carb recipe.
Don't forget, onions have amazing health benefits, including helping reduce cholesterol, blood pressure, and increasing immunity. Check out our page on Onion Health Research to learn all the benefits of eating onions.
If you're looking for other low-carb recipes with onions that will fit right in with a keto diet, try these: