There is nothing more delicious than Comforting Curry Recipes.  The rich flavor, the heartiness that brings any meal to the top of our favorites list!!!!
There are so many different ways to make curry.  You can change it up with thickness and types of curry gravy all the way to the level of heat.  Whichever way you enjoy your curry we've found some of the most delicious recipes that will comfort you and warm you up on a cold night.
Comforting Curry Recipes 
When you think of curry do you think of stew or soups?  The ideas of curry are endless… thank goodness, curry is one of the richest flavors that can never get boring.  You can have your curry not so spicy or you can kick up the heat and enjoy some curry dishes that will pack a punch.
These are some wonderful dishes we've found that are not only different and unique but meals we know our families would enjoy.
Lighter Eggplant and Potato Curry from the folks over at Honey and Figs Kitchen 
Shrimp and Vegetable Coconut Curry is a flavorful and easy dish found at My Nourished Home
Slow Cooker Chicken Curry with Coconut Milk is a slow cooker gem over at Gluten Free with L.B. 
We found this unique twist with Zucchini Curry Lime Soup from Dizzy Busy and Hungry 
Nothings sounds better than Meatballs in Spicy Curry found over at From a Chef's Kitchen 
This Curry Fish Pie will be sure to shake things up from My Kitchen Antics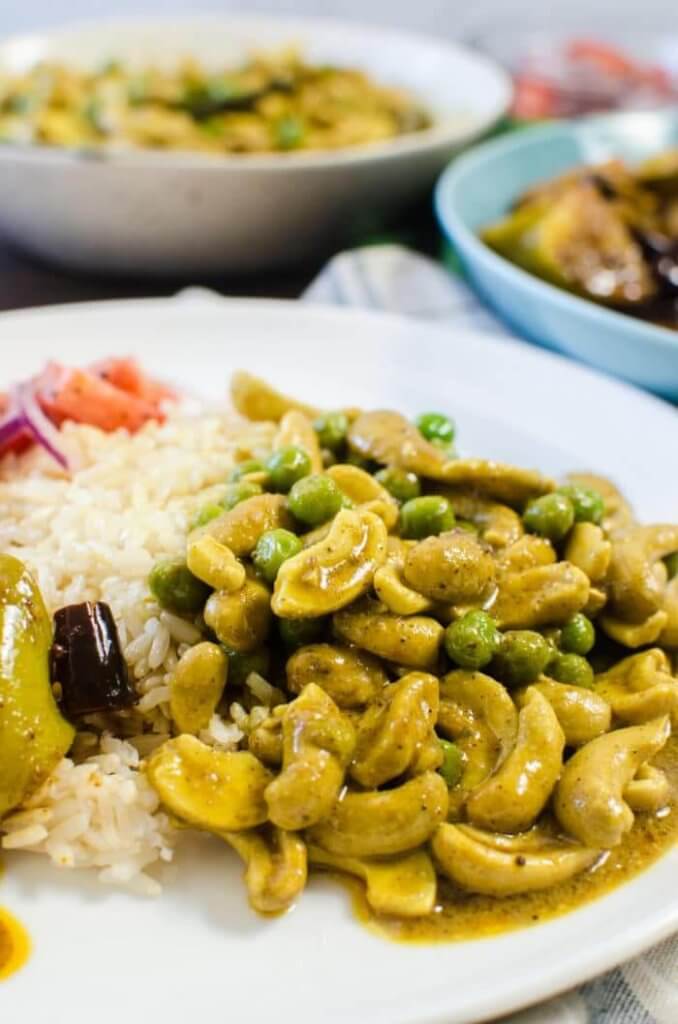 Incredible yummy goodness with this Sri Lankan Creamy Cashew Curry found over at The Flavor Bender 
Asian Beef and Curry Stew with Apples will be sure to tantalize your taste buds from Nutrizonia 
All our favorites are found in this Tofu Pumpkin Curry from the folks over at KiipFit 
How do you like curry?  
Do you enjoy comforting curry recipes or do you like your curry prepared in non traditional ways? No matter how you indulge any curry dish will be fabulous and delightful.
One last favorite of our very own is this Curried Onion Apple Soup.  You just knew we'd find a way to curry up our onions.