One of our favorite things to compliment a meal is savory hot rolls and bread. With all the fabulous holiday food there is nothing better that can compare to delicious dinner breads and rolls with onions. Bread is the perfect comfort food, adding in the aromatic flavors of onions makes them an amazing side to any dish.
A Round-up of Delicious Dinner Breads and Rolls with Onions 
There are so many fantastic rolls and breads to go with dinner we think adding onions takes this go to side dish up a few notches. The flavor of onions intensifies and makes a completed wonderful meal for family and friends. We've compiled some of our favorite breads and rolls with onions we know you are going to love.  Any of these recipes will add an amazing touch to any feast.
How could anyone resist these Caramelized Onion Buns from the Accidental Happy Baker? We sure couldn't!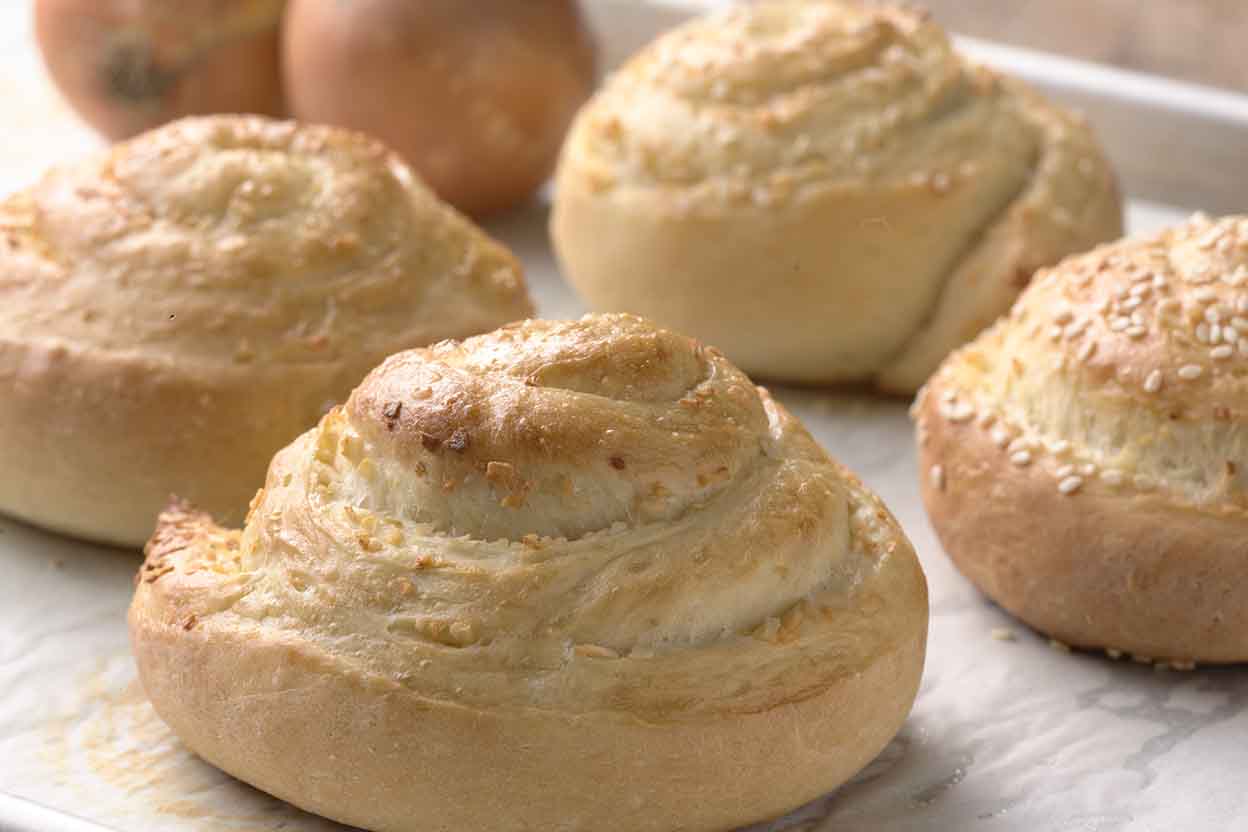 Our friends over at King Arthur Flour have out done themselves with this Onion Buns recipe.
This Irish Soda Bread with Rosemary and Onion from Drizzle and Dip is a gorgeous combination of amazing tastiness.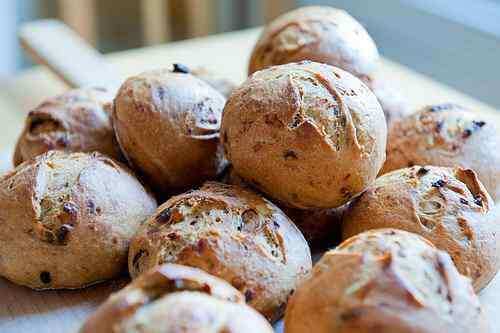 Steffen's Dinners have put together a dinner favorite with these Sourdough Onion Rolls.
These Beer Batter Muffins with Caramelized Onions and Parmesan from Good Life Eats are a food masterpiece. You'll need to make extra, these will be gobbled up quickly.
The Little Epicurean has made onions the delightful focus in these crazy scrumptious Caramelized Onion and Gruyere Rolls.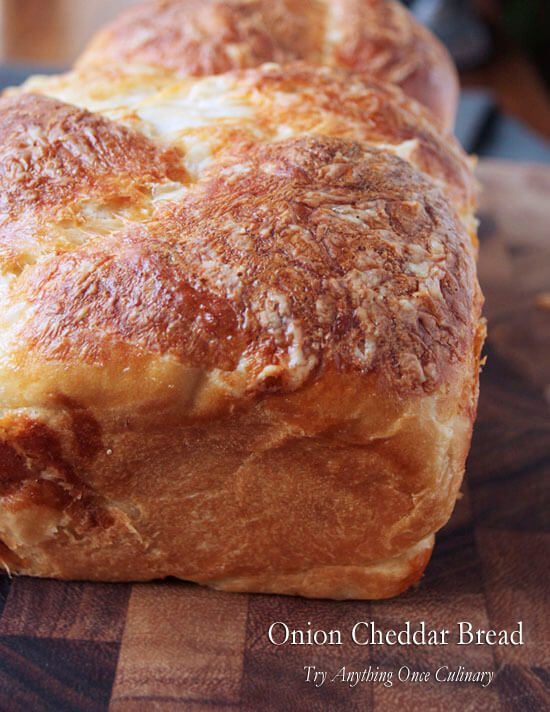 Every slice of this Onion Cheddar Bread from Try Anything Once Culinary will be a touch of perfection. You can't go wrong with onions and cheddar!
Our very own Savory Sweet Potato and Onion Dinner Rolls have been a big hit at the dinner table this year. Sweet potato and onions, need we say more?
There's no reason to stick with plain bread and rolls at your next dinner party, holiday or family meal. All of these options will have you and your guests wanting more! The only thing you'll need to worry about is which recipe to make next.