Southern Chicken and Dumplings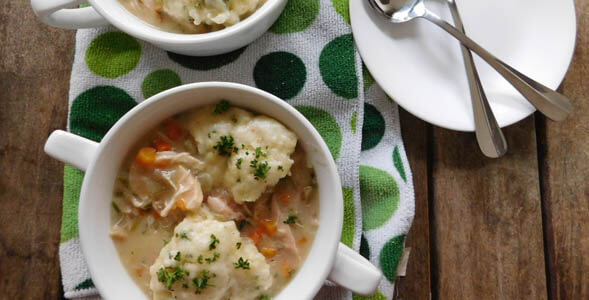 Description
Chicken and dumplings is a classic dish that is easy to make (and easy to mess up). It starts with a deep, rich broth where bits of chicken are added and flour-based dumplings are added slowly on top of the bubbling soup and it all comes together in a symphony of deep, rich flavors.
Ingredients
4 lb chicken, cut into 8 or 10 pieces
kosher salt and pepper, for sprinkling
2 tablespoons butter or olive oil
2 carrots, diced small (1 cup)
2 stalks celery, diced (1 cup)
1 onion, diced (2 cups)
1 1/4 cup all-purpose flour
4 cups chicken broth/stock
1/2 cup milk or water 
1 teaspoon salt
1 teaspoon baking powder
1 teaspoon fresh parsley or 1/2 teaspoon dried, plus more for garnish
kosher salt and pepper, to taste
Directions
1. Season chicken on all sides with kosher salt and pepper. Heat oil or butter in a large Dutch oven over medium-high heat. Working in batches if needed, sear chicken, skin-side down, until deeply golden brown, 8 to 10 minutes. Flip chicken and continue to cook until it is browned on the other side, another 5 to 8 minutes.
2. Transfer chicken to a large plate or bowl, and pour off all fat into a cup. Debone the chicken, discarding the bones and skin. Shred chicken pieces with two forks or by hand.
3. Add butter to the Dutch oven and let it heat up. Saute the carrots, celery, and onions until soft (about 3 minutes).
4. Add chicken broth (4 cups) and bring to a boil.
5. Turn the heat down to simmer and add the chicken.
6. Meanwhile, to make the dumplings, mix together the 1 cup of flour, 1 teaspoon salt, 1 teaspoon baking powder, and 1 teaspoon fresh parsley. Stir in the remaining 2 tablespoons of melted butter until flour mixture is crumbly looking. Add the 1/2 cup of milk and stir until just combined.
7. Using a spoon, drop generous dollops of the dumpling dough into the pot, spacing them apart as much as possible (it's okay if they touch). Cover the pot and reduce heat to medium-low. Cook, undisturbed, until the dumplings are puffed and totally cooked through, 15 to 20 minutes. (Test a dumpling by cutting it in half; it should look slightly biscuity, but with no raw bits of dough. If it needs more time, continue to cook.)
8. Divide among serving bowls; Serve garnished with extra fresh parsley, salt and fresh ground pepper, if desired.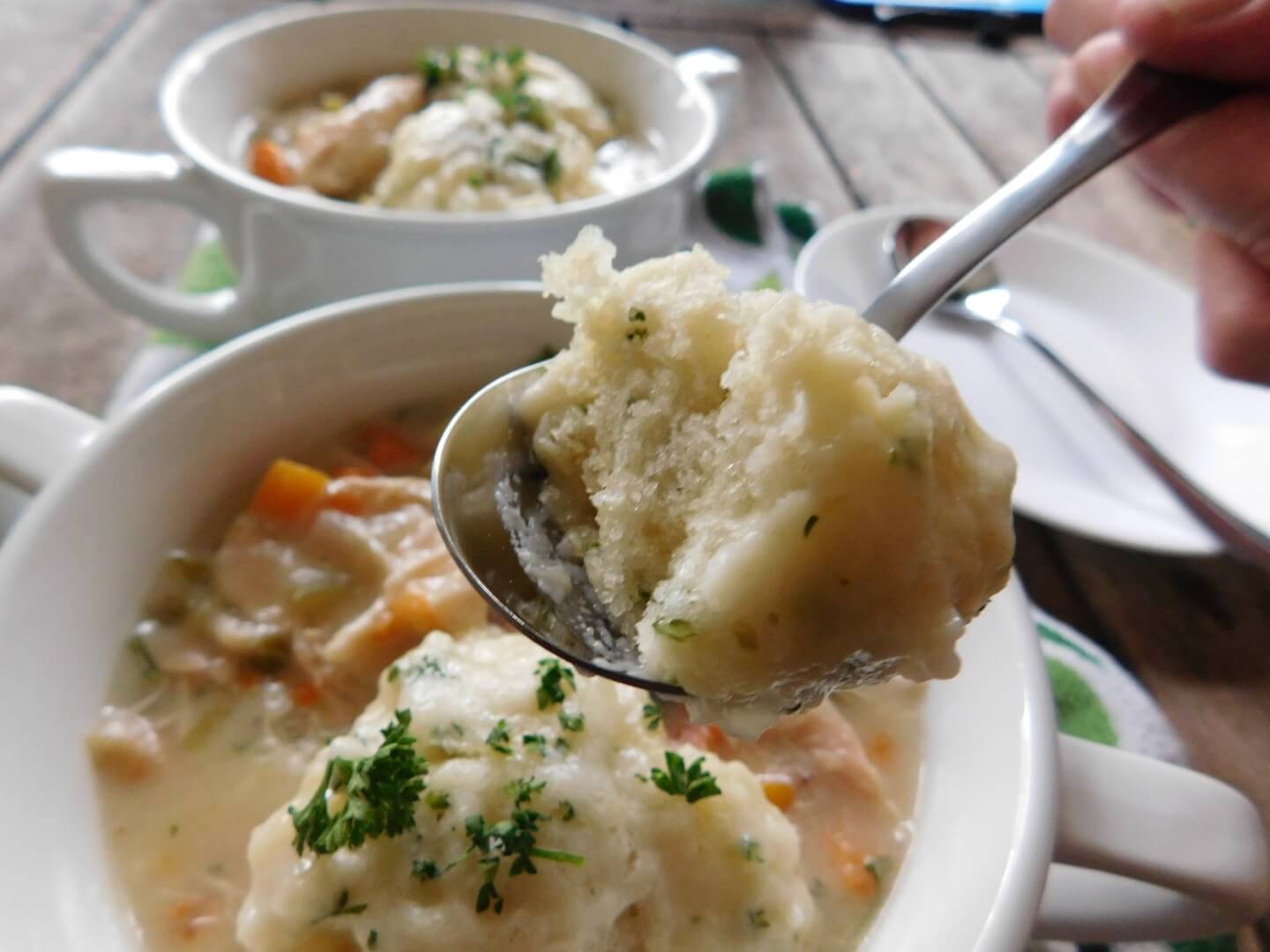 Special notes
Recipe and photo for the National Onion Association by Nikki Miller-Ka.