Pan Fried Onion Slices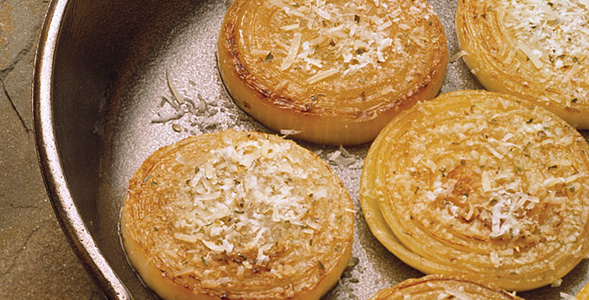 Description
A quick, easy side dish to go with almost anything!
Ingredients
2 large onions (9 to 11 ounces each), peeled and sliced 1/2-inch thick
1 to 2 tablespoons vegetable oil
4 tablespoons grated Parmesan cheese
1/4 teaspoon oregano, crushed
Pepper to taste
Directions
Pan-fry onion slices in large skillet 8 to 10 minutes or until onions are tender; turn halfway through cooking time. Sprinkle slices with cheese, oregano and pepper and heat until cheese melts.
Makes 4 servings.
Special notes
Recipe and image provided by the National Onion Association