Asian Plum-Onion Chutney
Ingredients
1 1/2 cups chopped yellow onion (1 medium onion)
1 1/2 cups chopped red onion (1 medium onions)
4 cups fresh plums (about 1 pound), cut into 1/2-inch cubes
1/2 cup golden raisins
1/4 cup candied ginger, chopped
3/4 cup brown sugar, packed
3/4 cup granulated sugar
3/4 cup cider vinegar
1/3 cup hoisin sauce (3.5 ounces)
2 tsp tablespoon mustard seed
1 teaspoons salt
Directions
Combine all ingredients in large kettle. Cover and bring to boil. Uncover and boil gently 30 minutes or until thickened and glossy, stirring occasionally. Serve in a charcuterie board, or with your favorite chips. To can: Pour hot chutney into sterilized jars and refrigerate for up to 2 weeks or can using USDA canning guidelines for longer storage.
Makes about 3 pints.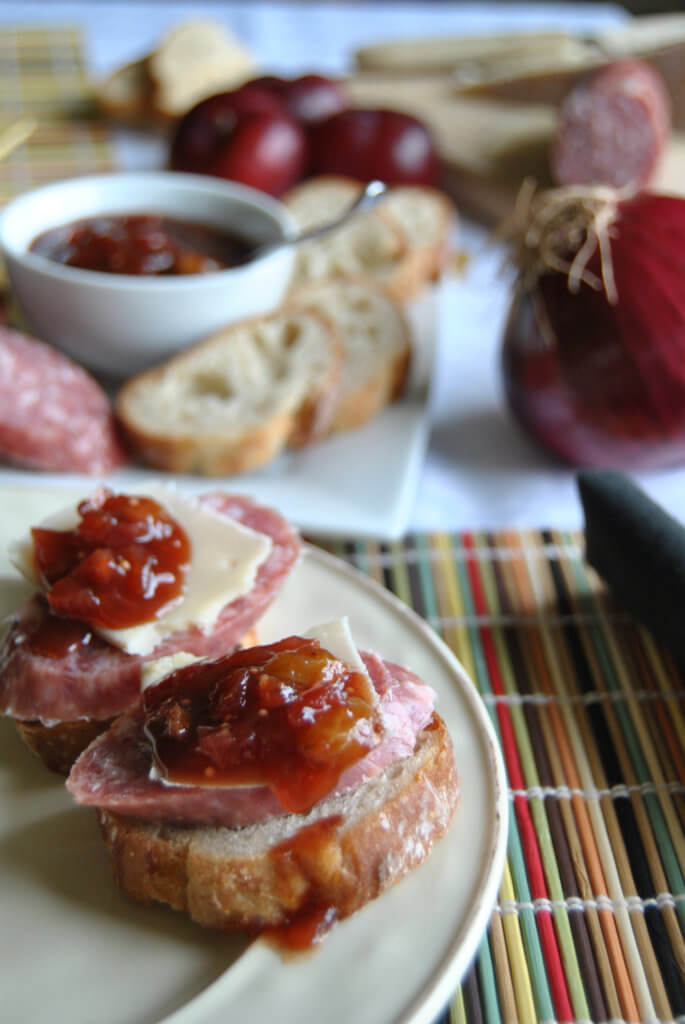 Special notes
Recipe and image provided by the National Onion Association.
Per serving: 28.6 cal, 0.21 g pro, 7.12 g carb, 0.10 g fat, 0.87 cal (2.88%) from fat, 0 mg chol, 98.9 mg sod, 33.12 IU VitA, 1.64 mg VitC, 6.88 mg cal, 0.28 mg iron