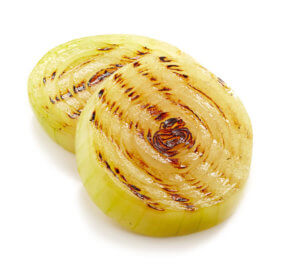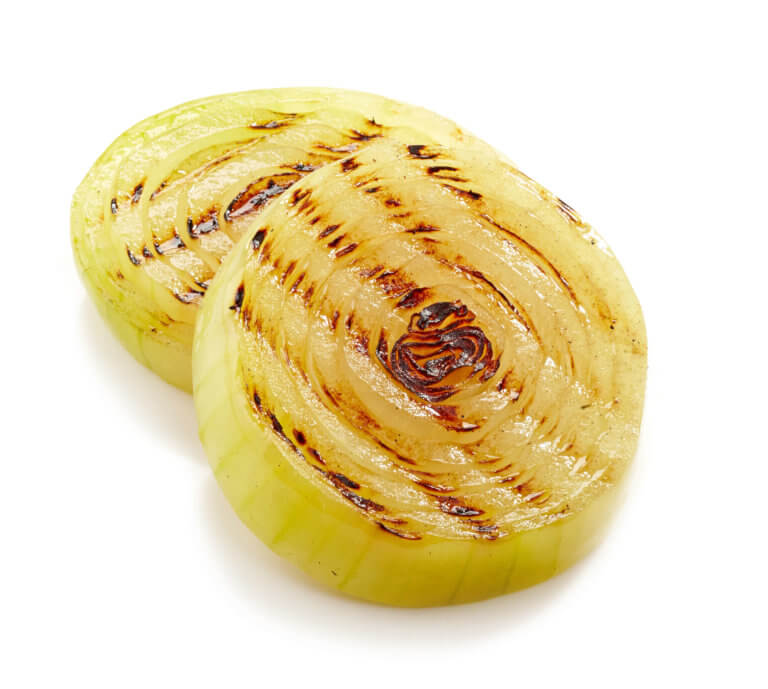 Sliced, diced, cut into slivers or wedges, onions are perfect for all grilling occasions. When chargrilled until tender, onions are the favorite accompaniment to a burger, brat, or other proteins. But have you tried them in baked beans, salsa, or with other vegetables? With the addition of your favorite sauce, seasoning, or fresh chopped herb, perfectly grilled onions make an easy, satisfying side dish to complement any meal.
Try these tips for perfectly grilled onions to make your next outdoor celebration is a success
For slices, cut onions at least a half-inch thick for best results. A large onion will yield 4-6 slices.

When cutting wedges, do not cut completely through the root end, or the onions will fall apart. Wedges should be at least 1-inch wide. A large onion will yield 4-6 wedges.

Lightly spray or brush grates with oil before heating up the grill to prevents stick. Then, brush both sides of the onion slices/wedges with olive oil, sprinkle with salt and pepper, a favorite seasoning blend, or fresh chopped herbs.

Grill, covered with a foil pan over medium heat 15-20 minutes or until tender. Use tongs and turn onions only 1 or 2 times. Covering the onions will help them cook more evenly through the center.

Worried about onions falling apart or having trouble turning them? Try these ideas:

Cover the grill grates with tinfoil and poke small holes in the foil to allow heat through.

Run wooden or metal skewers through each slice or wedge. Be sure to soak wooden skewers (or toothpicks) in water first, to prevent them from burning.

Onions can also be placed in grill baskets, trays, or tented in tinfoil.

When using baskets or tinfoil, figure one large onion cut into pieces will yield about 1/2 to 3/4 of a cup grilled onion or one serving.

Preparing for a large crowd or have a small grill? Grill onions first, cover and set aside. Reheat prior to serving. This also works great for camping and tailgating.

Instead of butter or oil, coat onions with honey mustard, balsamic vinegar, BBQ sauce, or another dressing to complement other grilled foods.

Cumin, smoked paprika, and chili powder make great seasoning alternatives to salt and pepper.

Grilled onions add a smokey flavor to salsas, relishes, and baked beans.
Grilled foods are just a part of any outdoor celebration. The onion is a perfect way to top your dishes, act as a great sidekick, or an integral part of any savory dish in a variety of settings. Here are some other wonderful grilling tips to make your outdoor celebrations run smoothly.