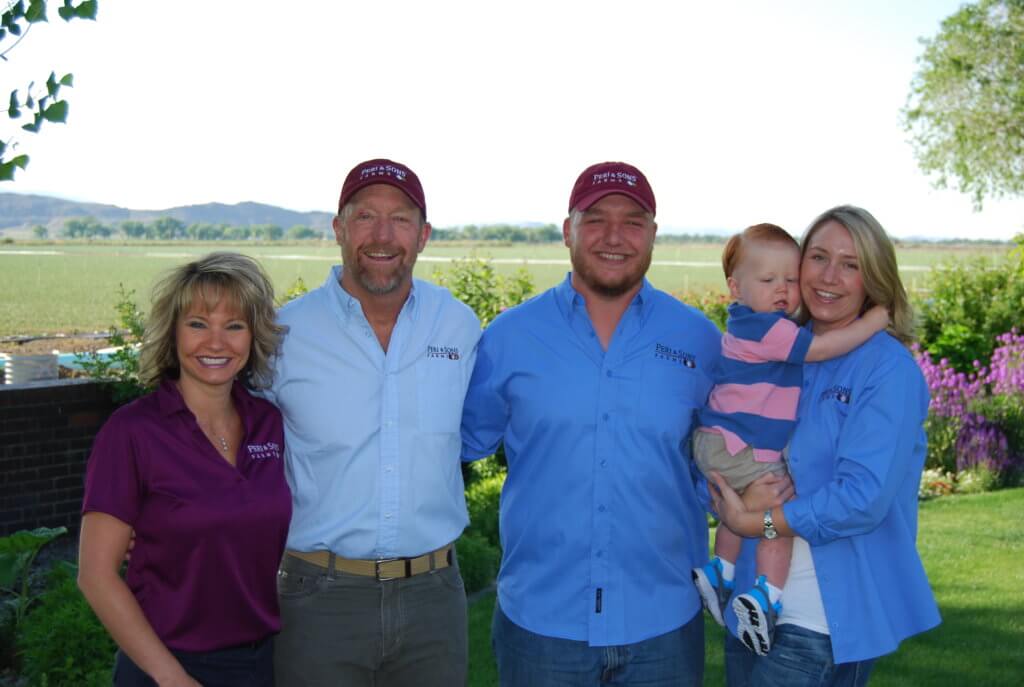 Peri & Sons Farms has been growing, packing and shipping premium white, yellow, red, sweet and organic onions since 1979. Today, we farm thousands of acres, selling over 450 million pounds of onions throughout the U.S. and across the globe. Our onions are shipped year-round directly from our family-farms in Yerington, Nevada, and the San Joaquin and Imperial Valleys of California.
Peri & Sons Farms is dedicated to creating a healthy farming business that meets the needs of the present without compromising the future. Our dedication to being No-GMO, USDA Certified Organic, Pesticide Residue-Free and to Food Safety has earned us the GFSI/GlobalG.A.P. certification. We're also proud to be the first recipient of SCS Global's Sustainably Grown certification for domestic onions.
Peri & Sons is the only grower of Sweetie Sweet® onions, a true sweet onion, grown with love in the U.S.A. Our proprietary variety is available between August and December. We're also a select grower of Sunions®, a new tearless sweet onion available from December through March.
Peri & Sons Farms is now the largest private employer in Lyon County ― currently supporting over 400 full-time diverse positions including specialists in the areas of agricultural science, engineering, manufacturing, and business and information technology. The company also supports a seasonal workforce of over 2,100 employees. Based on recent economic impact studies, the company's direct and indirect impact on the economy in northern Nevada now exceeds $200 million.