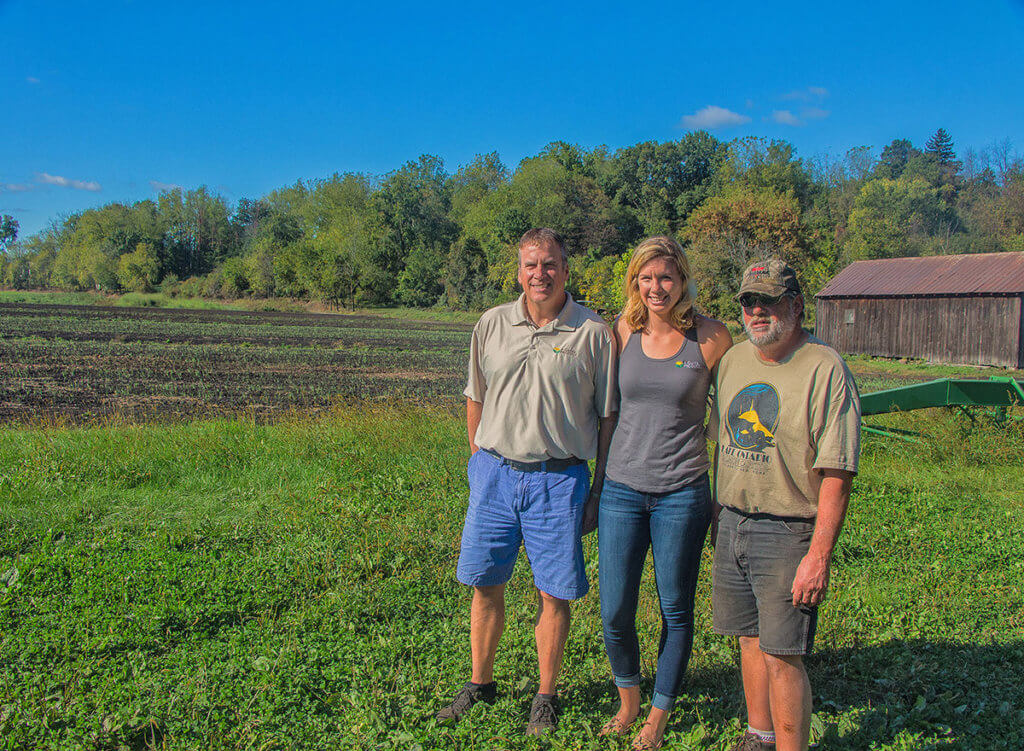 The Gurda family has been in the farming business for five generations. In the late 1800s, Great-Grandfather Michael Gurda immigrated from Poland and settled in the Pine Island, N.Y. area. He purchased some black dirt land through the Mission and began the farming legacy of the Gurda family. See video here.
When Great Grandfather and other Polish immigrants settled in this area, they started to cultivate the land by clearing the natural vegetation and providing controlled drainage. Their reward for this backbreaking work was the rich black dirt that has proven to be an ideal growing medium for a multitude of crops and a wide variety of produce. The area is perhaps best known for growing the most delicious onions.
During the 1940s, the family farm expanded by providing goods to New York City markets including celery, lettuce and carrots and onions. Grandfather George Gurda and his five sons helped grow the business into one of the largest produce farms in New York state. Many of the markets that were supplied by the Gurda Farm during this time are still our valued customers. Today, Andrew and David Gurda own, manage and actively operate the farm.
We are proud to pass the knowledge of farming and our family farm down through the generations, from Great Grandfather to my own two daughters, who work on the farm, like so many proud generations of Gurdas before them.